We are all excellent when talking theoretically about topics such as gender equality rights or respecting personal hobbies. But in fact, what will we do? Can we easily recognize if someone is deceiving their partner in real life?
This small article introduces some regularly happening situations in a couple's life that can provide you some new viewpoints about a loving relationship.
Two people don't share the same amount of time or money on common things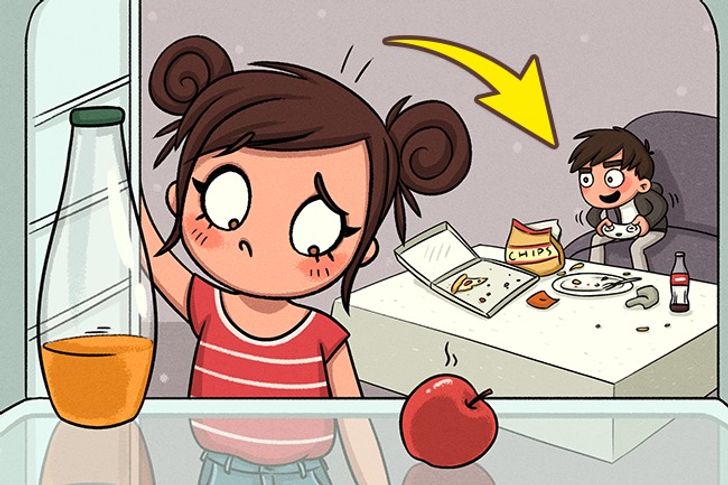 You are too familiar with the role of a housewife or househusband every day: going to the supermarket after leaving the office and cook all meals of the day since your mate wants to enjoy good dishes? All the items that your loved one buys are beyond your budget so that you have to change your current job? You are working for the spending of two people? It seems that you are living an unfair couple's life.
Living together brings benefits for only one
You share your house with your beloved and both pay the same amount for everything? No one between the two of you possesses personal cosmetic items? You take turns preparing meals and cleaning the house? Look like everything is quite equal for both. But think again, it isn't.
Financial independence is not always good
You're a loving couple but when one of you have a financial issue, the other is not willing to support since you believe that money shouldn't involve in your relationship. And this belief is consolidated more strongly by an idiom that, "If you want to lose a friend, lend him money." It's absolutely unfair!
You are the only person you can count on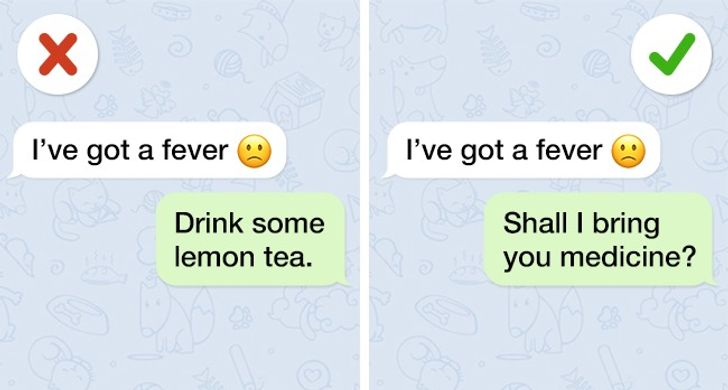 You understand that you have no right to be sick since nobody will take care of you? You hope that your beloved can finish everything well even though they don't have your support since they are mature? You are a bit afraid to ask your partner to care about your pet or plants in the garden when you are not around? It's unfair!
Dealing with stress
You are not interested in sharing your feelings and emotions with your mate since you know in advance their indifferent attitude? You feel that your partner's advice is not necessary since both of you no longer go in the same way? You don't get any support when you really need it? It's unfair!
You find yourself useless when you can't do the "typical" work only for men or women
You are blamed because you aren't able to fix a broken lamp? You feel extremely sad for not being able to cook pasta as perfect as your mate's mother's? Being a man, you must earn much more money than your partner, and being a woman, you need to behave as "a good housewife?" It's unfair!
Bad comparison
You always have to listen to your partner's stories like their friend's husband is perfect or their friend's wife is so talented? However, everyone should know that you used to be a beautiful and wonderful person in your partner's eyes in the initial years of your relationship. It's unfair!
Refusal to accept responsibility
Your bad child's study result is your responsibility? The items you selected together are now "the result of your bad taste"? When something is annoying happened in your family, you are always to blame? It's unfair!
Unfitting hobbies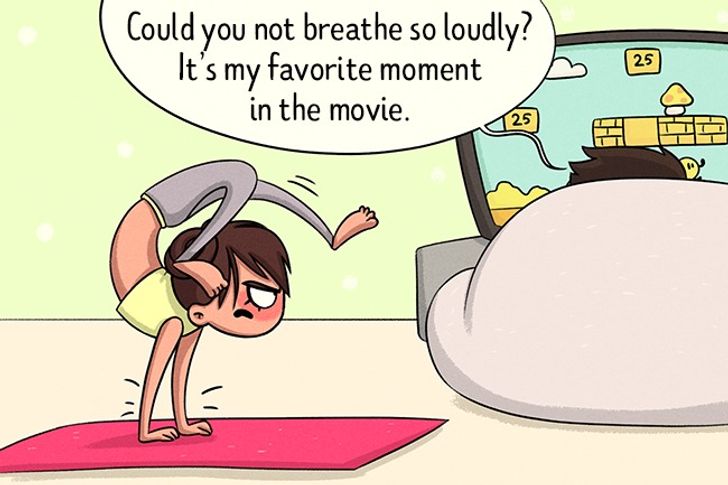 Your collections occupy too much space in the house? Your partner can't focus on their TV show because what you do is disturbing them? Your leisure activity is just bizarre? It's unfair!
Your interests are underestimated
Your own items take up just a small space on the shelves compared to your partner's? Your decorated pictures were thrown away just because your mate doesn't like them? Your interests are not as important as your partner's? It's unfair!
---